Meet our Physicians – Dr. Bahar Sedarati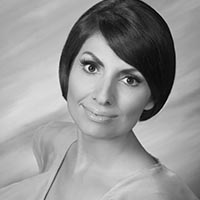 Dr. Bahar Sedarati is a successful Board Certified doctor of Internal Medicine with thriving practices in Newport Beach and Laguna Hills. She is the co-founder and medical director of The Bahar Medical Group and Vital Urgent Care. She specializes in Primary Care, Urgent Care, General Wellness, Weight Management and Anti-Aging. Along with these specialties, she provides attentive medical care to her patients, as well as providing non-surgical aesthetic services for her patients.
She serves as the Associate Medical Director for Quality and Performance Improvement in Monarch Health Care, using her drive and passion to help increase awareness about chronic illnesses and preventative care while helping them lower their cost of health care.
She is a member of the American College of Medicine (ACP) as well as the Urgent Care Association of America (UCAOA), in which she is actively involved in developing the UCAOA California Chapter.
Dr. Sedarati graduated from the YALE University-affiliated Internal Medicine Residency Training program in Connecticut (YALE-New Haven Hospital, St. Mary's Hospital, and VA-West Haven Hospital) after receiving her medical degree from Shiraz University of Medical Sciences in Shiraz, Iran.
She is a Medical Contributor and Editor as well as Medical Illustrator of several popular medical review series. She is an experienced, well-educated physician. Globally, her reach extends into the Middle East and Central America including several years as a medical school faculty member teaching pathology, genetics and embryology at both St. Luke's University School of Medicine and St. Matthew's University School of Medicine. The American College of physicians has honored her both regionally and nationally.
Dr. Sedarati also values the notion of paying it forward through community charity work and has served as scientific Spokesperson and Ambassador for the GUARD a HEART Foundation, an Irvine-based nonprofit organization that specializes in local fundraising activities for heart disease awareness, detection and prevention. In 2012 she was the recipient of the Guardian of the Heart Award for outstanding effort in raising awareness for heart disease. She has also received congressional recognition for her efforts in public education and increasing awareness for heart disease. Dr. Sedarati has served as a public educator for the American Heart Association Speaker Bureau.
In 2012, she co-founded Tosi Health where she currently serves on the medical advisory board. Dr. Sedarati and her team created a simple, healthy supplement system delivering organic, gluten-free nutrients to patients all over the globe. Their goal is to simplify the often complicated healthy lifestyle, helping people achieve a healthy weight and enjoy a balanced lifestyle. "Everything is about creation," says Sedarati, "about creating new opportunities for people ? to make them healthy and help them learn more about themselves."
In 2013 she was featured in Riviera Magazine's "Women of Style," which highlighted her own personal line of exquisite evening gowns and ornate jewelry, which feature fabrics from Paris. "My grandmother taught me how to sew when I was 8 years old" she says, "so I loved that. I've always had a very creative mind."
Dr. Sedarati is an active member of the Persian community, serving on the board of the NOOR Iranian Film Festival, as well as a judge for multiple regional pageants in Orange County.
Dr. Sedarati was chosen as the 2016 Physician of Excellence by the Orange County Medical Association (OCMA).