Searching for a Family Doctor in Newport Beach, CA? Come to Vital Urgent Care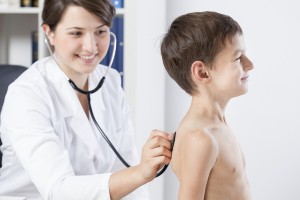 The family doctor of choice in Newport Beach, California, are the physicians found at Vital Urgent Care. Our experienced and knowledgeable doctors have treated patients of all ages around the world. Whether you just want to see someone for a general physical, or need help with management of a chronic condition, we are here to help.
When you choose Vital Urgent Care as your family doctor in Newport Beach, you will visit with Dr. Sedarati or Dr. Khazaeizadeh, a husband and wife team and owners of our facility. Both doctors are:
Yale-trained and Board Certified in Internal Medicine
Published in several medical review journals
Members of medical advisory boards
So, you can be sure you are receiving only the highest quality healthcare at our facility. Doctors Sedarati and Khazaeizadeh can provide annual physicals, preventive screenings, well woman exams, minor office-based procedures, pre-operative evaluations, assistance with quitting smoking, as well as the administering of anti-aging treatments such as Botox® and Juvederm®.
In addition to providing all the services you would expect from a family doctor, Vital Urgent Care is also a walk in clinic. So if you find yourself in need of treatment for a non-emergency condition that you'd like immediate treatment for, such as an eye infection or laceration, you can simply walk into our facility to receive same-day treatment from the same caring staff that you already know.
To learn more about making us your Newport Beach, CA, family doctor, contact Vital Urgent Care today to schedule an appointment.