Occupational Health Services for Companies and Employees in Irvine, CA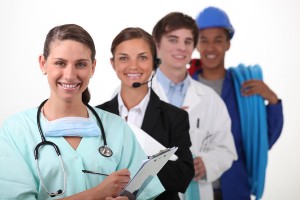 When you or your employees need occupational health services in the Irvine, California, area, turn to the convenience of the services offered at Vital Urgent Care. Instead of scheduling appointments days in advance, or working around the inconvenient hours of a doctor's office, patients can simply walk in to our office when it is a good time for them to receive the services they need in order to get back to work. We are open into the late evenings on Monday through Friday, and are open Saturdays and Sundays as well.
Vital Urgent Care is proud to be a reliable occupational health provider for numerous corporate clients in the Irvine area. We offer highly personalized service, whereas larger providers might otherwise lose their clients in the shuffle. We can also assist employees and applicants looking to receive services that will allow them to continue to work or start a new job. Our occupational health services include:
Evaluation and treatment of workplace injuries, while maintaining compliance to each employer's return-to-work and modified work guidelines
Industry-compliant physicals, such as Department of Transportation commercial driver's license physical exams
Referrals to specialists and physical therapists
12-panel drug testing following precise protocols
Immunizations and vaccinations
Employee Wellness seminars and counseling
And more
For more information on receiving occupational health treatments at Vital Urgent Care, contact us today. Or, you can simply walk in at your convenience at our facility located near Irvine, CA. To save time, you can also schedule yourself in the next available opening using our online ZipPASS system.