An Array of Quality Occupational Medicine Services Available in the Irvine, CA, Area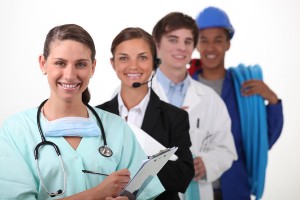 If you are in the Irvine, California, area, and are in need of occupational medicine services, trust the healthcare professionals at Vital Urgent Care. We are open seven days a week, with extended hours on weekdays, and no appointment is ever necessary. So instead of working around a doctor's schedule, and potentially missing work in order to be seen, you can simply stop by whenever it is convenient for you to receive the occupational health services you need.
Some of the types of occupational medicine programs and services that we offer at our facility near Irvine include:
Medical services – We can evaluate and treat workplace injuries, perform industry-compliant physicals such as DOT driver's license exams, and provide referrals to physical therapists and specialists
Immunizations and vaccinations – Stop by vaccinations for the flu, hepatitis, pertussis, tetanus, and more
Employee wellness services – Let our world class healthcare team counsel your employees on nutrition, diabetes, sleep disorders, and more in order to promote optimal health in your workplace
School physicals – In addition to occupational medicine, we are also a convenient place for you to pop in with your child so he or she can get the physicals needed to start school and participate in sports
For more information on the occupational medicine services and programs we provide for employees in the Irvine, CA, area, contact Vital Urgent Care today. You can also receive treatment today by simply walking in to our clinic, or scheduling yourself in the next available opening using the online ZipPASS system.