Convenient and Caring Urgent Care for Newport Beach, CA Residents and Visitors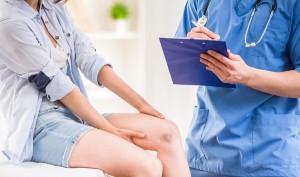 Vital Urgent Care in Newport Beach, California, allows those who are in need of non-emergency medical attention to get the care they need in the most convenient way possible. When you visit our facility, you will receive personal, friendly, one-on-one attention from a Yale-trained physician who is Board Certified in Internal Medicine, without needing to make an appointment. We are also proud to be certified by the Urgent Care Association of America. This certification means we have met national criteria for excellence, and have demonstrated a commitment to providing the highest level of care for our patients.
Vital Urgent Care is centrally located in Newport Beach, CA, with ample, free walk-up parking. You can benefit from convenient access to care seven days a week, with hours extending into the evening on weekdays. Plus, our state-of-the-art clinic features an on-site lab and X-ray testing for prompt results, diagnosis, and treatment.
At our urgent care clinic, we provide treatment for such common ailments as:
Coughs and colds
Minor cuts
Earaches
Eye infections
Sore throats
Sprains, strains, and other minor sports injuries
Stomachaches
Sunburns
Urinary tract infections
And more
Our urgent care clinic is also a convenient provider of vaccinations, whether for children entering school, or for your annual flu shot. Furthermore, we offer a wide array of occupational health services at our clinic, including treatment of work-related injuries, driver's license physicals, pre-employment drug screenings, and more.
To learn more about our services, contact Vital Urgent Care today. If you are in need of treatment for a non-emergency medical condition, simply walk in to our Newport Beach, CA clinic, or use our online ZipPASS system to schedule yourself in the next available slot today.