Accessible and Professional Primary Care Services Available in Newport Beach, CA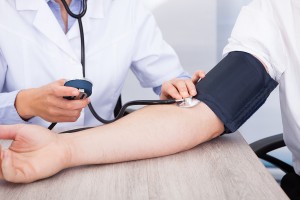 Vital Urgent Care is proud to offer compassionate and reputable primary care services by appointment in Newport Beach, California, in addition to our convenient walk-in urgent care services. A knowledgeable primary care physician who understands your background and lifestyle is the cornerstone of your personal health team, and we would be honored to fill that role for you.
The primary care physician at Vital Urgent Care is Dr. Ali Khazaeizadeh, he is Yale trained and Board Certified in Internal Medicine. He has treated thousands of patients of all ages struggling with a wide variety of ailments throughout the Newport Beach area, in addition to providing medical advice that helps patients maintain good health and live positive and productive lives. Dr. Khazaeizadeh will take the time to get to know you, listen to your concerns, and will work tirelessly to diagnose and treat your ailments in an effort to improve your quality of life.
Examples of the medical services we offer include:
Annual general wellness exams
Well woman exams
Minor office-based procedures
Management of chronic conditions
Preventative medicine
Health screenings
And more
In addition to the expertise and breadth of services of our primary care physicians, our office is modern and welcoming, with ample free walk-up parking and Wi-Fi access available in the waiting room. Plus our state-of-the-art facility features on-site labs, X-rays, and medicine dispensing. These are just some of the ways that we provide convenience and comfort for our patients.
For more information, or to schedule an exam with one of our world-class primary care physicians, contact Vital Urgent Care today. We accept most major insurance plans, and offer affordable self-pay options. Or, if you are suffering from a non-life threatening ailment and would like immediate treatment, feel free to stop by our Newport Beach, CA clinic for urgent care services today.
Schedule your Primary Care Visit by calling us at (949) 600-7733
or Text us at (949) 386-2233.