Vital Urgent Care – An Immediate Care Clinic Providing Accessible, Convenient, Personalized Medical Treatment to Residents and Visitors of Newport Beach, CA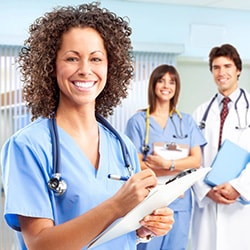 When you need immediate medical care, you don't want to wait for days or miss work because you have to plan around a doctor's busy schedule. At Vital Urgent Care in Newport Beach, California, we understand this, and that's why we are proud to offer world-class medical care for non-emergency conditions, with convenient hours and absolutely no appointment necessary. We are open seven days a week with evening hours on weekdays. Plus, our waits are typically hours less than what you would likely encounter in a hospital emergency room.
The medical team at Vital Urgent Care is well-equipped to diagnose and treat of a wide variety of common medical conditions. Whether you are suffering from a sinus infection, or have sprained your ankle at the beach, we can get you the fast and effective treatment you need so you can move on with your life. Our facility is equipped with an on-site lab and digital X-ray capabilities, with results that are typically returned within half an hour. We can even dispense many medications on-site for added convenience.
Or, if you are looking for a flu shot or other vaccines, you can walk in to our urgent care clinic without an appointment, and we can usually have you out the door in minutes. We even offer a host of occupational medicine services, also without any need for an appointment. Drug tests, driver's license physicals, worker's compensation exams, and more can all be administered during our convenient hours so that you can complete your medical-related errands and get back to work quickly.
Primary Care and Family Medicine from Yale-Trained Doctors Available in Newport Beach, CA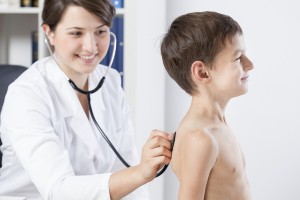 The convenience and affordability of our services are not a compromise for quality. Our physician and founder Dr. Ali Khazaeizadeh is Yale trained and Board Certified in Internal Medicine. He has experience practicing and teaching medicine around the globe, and is well-qualified to provide comprehensive care.
In addition to our fast, friendly urgent care services, Doctor Khazaeizadeh also offer primary care services by appointment at our Newport Beach location. He will get to know your background, lifestyle, and medical history in order to provide preventative medical advice and holistic treatment for any current conditions. From family medicine services, to well woman exams, to providing relief from chronic conditions, our doctor can take care of your health needs.
With Doctor Khazaeizadeh on your team, you can receive personalized, one-on-one attention from a physician who care.
Our walk in clinic is conveniently located and features free walk-up parking. We also accept most major insurance plans and offer affordable options for self-pay patients.
For more information on our immediate care or primary care services, contact Vital Urgent Care today, or simply stop by our immediate care clinic in Newport Beach, CA, today.
Video visits available now! Text us at 949-220-0533 or call us at 949-200-1655 to schedule your video appointment today.