Meet our Physicians – Dr. Ali Khazaeizadeh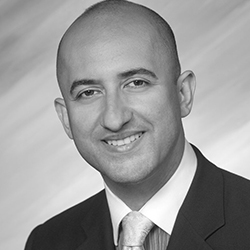 Ali Khazaeizadeh, M.D., is a dedicated and caring Internal Medicine physician certified by the American Board of Internal Medicine with extensive experience in Urgent Care, Primary care, and Emergency Medicine.
Dr. Khazaeizadeh is a graduate of the YALE University affiliated Internal Medicine Residency Training Program in Connecticut (YALE-New Haven Hospital, St. Mary's Hospital, and VA-West Haven Hospital) subsequent to his medical degree from Shiraz University of Medical Sciences.
As an Associate Professor of Medicine, Dr. Khazaeizadeh has taught courses in Human Physiology, Pharmacology, and Biochemistry at St. Luke's University School of Medicine and St. Matthew's University School of Medicine in Belize.
In addition, Dr. Khazaeizadeh is a published author and contributor to several best-selling books for United States Medical Licensing Examinations (USMLE) including "First Aid for the USMLE Series" and "Underground Clinical Vignette Series".
Dr. Khazaeizadeh is the recipient of numerous awards, including the 2006 American College of Physician (ACP) award for Clinical Vignettes Poster Presentation, the 2005 ACP's award at the Regional Conference in Connecticut, and two-time winner of the Golden Apple Award for outstanding dedication to teaching as an Associate Professor of Medicine in 1999 and 2000.
He is an avid bicyclist and when he is not caring for his patients in Orange County, he takes care of them on the slopes as a member of the Big Bear/Mammoth Ski Patrol Team.
Vital Urgent Care is a proud sponsor of a few local bike clubs, including ARB4U www.arbcyclery.com and OC Velo www.ocvelo.com .