Immediate Care in the Newport Coast, CA, Area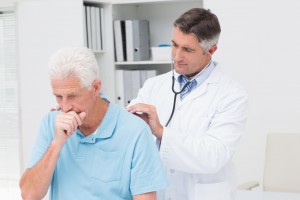 For an immediate care clinic in the Newport Coast, California, area that can treat your non-life threatening conditions at a time that is convenient for you, come to Vital Urgent Care. We are open seven days a week with hours that extend into the evenings on weekdays, and no appointment is required. What's more, our courteous staff will treat you with the respect you deserve, providing one-on-one attention and listening to all your concerns. You will also receive superb medical treatment from one of our two Yale-trained physicians, both of whom are board certified in Internal Medicine.
Our immediate care clinic is located just minutes from Newport Coast, with convenient walk-up parking and free WiFi. To make us even more accessible, we have also created the online ZipPASS system, which allows you to schedule yourself in the next available time slot, then simply arrive when it's time for you to be seen. We also have on-site lab and X-ray capabilities as well as medication dispensing, making it easy to get in, get the treatment you need, and get back to your busy life.
We are able to treat a wide variety of conditions at our immediate care clinic, including:
Allergies
Arthritis
Asthma
Bronchitis
Cuts/stitches
Eye infections
Foreign body removal
Flu
Hemorrhoids
Kidney stones
Neck and back injuries
Sinus infections
Skin conditions
Strep throat
And much more
In addition to treatment of conditions, our immediate care clinic is also a convenient place to stop in for vaccines and sports physicals. Plus, our occupational health services are sure to comply with the regulations of your industry, as we always follow best practices for drugs screenings, worker's comp exams, and more.
For more information on the services provided at our immediate care clinic in the Newport Coast, CA, area, contact Vital Urgent Care today, or stop by for a visit.