Convenient Urgent Care Near Newport Coast, CA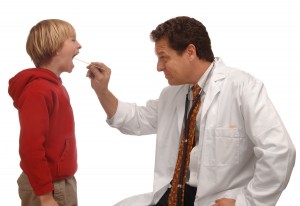 Vital Urgent Care is a convenient walk-in clinic near Newport Coast, California. We are located just down the road, and are open seven days a week with extended hours on the weekdays. So you can stop by without an appointment whenever it is convenient for you, instead of having to work around a doctor's schedule.
You will receive first-rate, compassionate care for non-life threatening conditions at Vital Urgent Care. Our staff will take the time to give you the one-on-one attention you deserve in order to effectively treat your condition. Our physicians and owners are a husband and wife team, Doctors Khazaeizadeh and Sedarati, who are both Yale-trained and board certified in Internal Medicine. They can treat a wide array of conditions at our urgent care center located near Newport Coast, including:
Abrasions
Athlete's foot
Animal bites
Bladder infections
Burns
Ear infections
Diarrhea
Fractures
Influenza
Migraines
Pink eye
Sports injuries
Work related injuries/worker's comp
Yeast infections
And more
In addition to treating ailments, our walk in clinic is also a convenient place to receive many other health-related or occupational medicine services. For example, we can typically get you in and out for a flu vaccine in under five minutes. You can also stop by for a pre-employment drug screening or physical anytime during our convenient hours. Our facility also has on-site lab testing, digital X-ray, and medication dispensing, making it even easier to get the treatment you need all in one place.
For more information about the services we provide for residents and visitors of Newport Coast, CA, contact Vital Urgent Care today. Or, schedule yourself in the next available time slot using our online ZipPASS system.