Occupational Health Services in Newport Beach, CA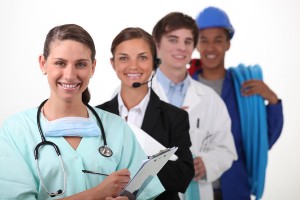 For occupational health services in Newport Beach, California, that are convenient while still ensuring you get the care you need, come to Vital Urgent Care. We offer friendly, personalized medical services for non-emergency situations seven days a week. We pride ourselves on putting our patients' needs first, and our high level of service has earned us a certification from the Urgent Care Association of America.
Our immediate care clinic is located in central Newport Beach, with plenty of free walk-up parking, making it easy to walk in and receive the occupational health services you or your employees require, such as DOT commercial driver's license physicals, immunizations, and evaluation and treatment of workplace injuries.
Vital Urgent Care also offers dependable drug testing services as part of our occupational health services. We understand how important it is to ensure that screenings are performed reliably, as it can mean a corporate client's compliance or an individual's employment status is on the line. This is why we ensure the highest internal quality standards when performing drug tests. Tests can be performed seven days a week, with negative results returned instantly and positive results returned 24-48 hours after a reference laboratory confirmation. What's more, our 12-drug panel screening costs only $30, half of what some other facilities charge, and will screen patients for:
Amphetamines
Barbiturates
Benzodiazepines
Cocaine Metabolite
Marijuana Metabolite
Methadone
Methamphetamine
Opiates
Phencyclidine
Propoxyphene
Oxycodone
Tricyclic antidepressants
To learn more about the occupational health services we offer in Newport Beach, CA, contact us today. You can also simply stop by during out convenient hours, or schedule yourself in the next available slot with our online ZipPASS system.